OUR STORY
Abonett is a tradition guarding family business offering a wide range of 100% natural and low calorie crackerbread products to customers, using environmentally friendly raw materials, supplied by local farmers.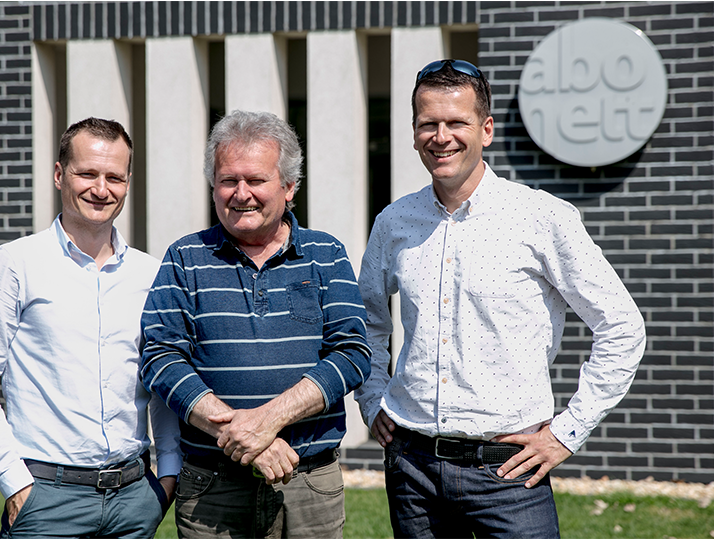 Since 1949
Abonett Kft. is the successor of an Industrial Cooperative Society founded in 1949, giving the company 70 years of history on the food market.
The Cooperative entered the food industry by launching an assortment of confectionery products, as a new line of business in the mid 80's.
The Abonett Extruded Bread Family was introduced in 1986, focusing on extruded cereal products and crackerbreads. The product range was continuously developed and expanded in line with market needs (organic/bio, gluten free, high fibre, low calorie, whole grain, kosher, vegan, private label products), together with the continuous modernisation and upgrading of the production lines.
2014 - 2018
Abonett Kft. was founded in 2014 by Zoltan Szebeni, who has been managing production of the Abonett brand for decades as the President of the Cooperative.
2018 -
In 2018 the operative management of the family business was handed to the founder's sons, Zoltan and Akos.
We believe that high quality should appear in the details of the smallest meals. To achieve this, we work with modern production technologies and advanced quality assurance systems (HACCP, IFS).
Our Bio/Organic products are developed in line with EU and domestic regulations and are controlled by Bio Control Hungaria Nonprofit Kft..
Our gluten-free products comply with the requirements of the European Union and the Association of European Coeliac Societies (AOECS) and have a gluten-free registration number.